Whenever we come out to the public to painfully warn people, especially gullible and vulnerable women who daily leads their family members to places called pseudo churches which in reality are abattoirs where members of their families are slaughtered with reckless abandoned, people thinks we are disoriented. My gruesome experience at the Synagogue of TB Joshua where daily rituals is being performed and people dies or disappears cannot leave my mind in a jiffy.
Recall that sometime in November, baby Gold Kolawole was declared missing in the church. He had gone to the church with his mother who dropped him off at the children's department in the church but when she returned to pick him up after the close of church, he was nowhere to be found. The church workers were also unable to give her an explanation as to his whereabouts.
Alfa Babatunde, the founder of the church was arrested following the incident, and has been in the custody of the DSS.
This morning, the youths acting on rumors that the corpse of the child was allegedly exhumed from the altar, besieged the church and set it on fire. Read further here:
https://www.lindaikejisblog.com/2019/12/angry-youths-set-church-in-ondo-ablaze-following-rumors-a-missing-baby-was-found-buried-at-the-altar-photosvideo-2.html
NEW STORY EMERGES
Thank God truth has emerged finally. I told my husband who is his customer that prophet's source of power is fetish. My husband used to supply projectors and camera gadgets they use in his church. But I'm not always happy whenever I heard about him until the day the story of baby Gold surfaced."
"He used his father too! His father died mysteriously. No one could say exactly what happened to him. He buried him few weeks before baby Gold was declared missing in his church.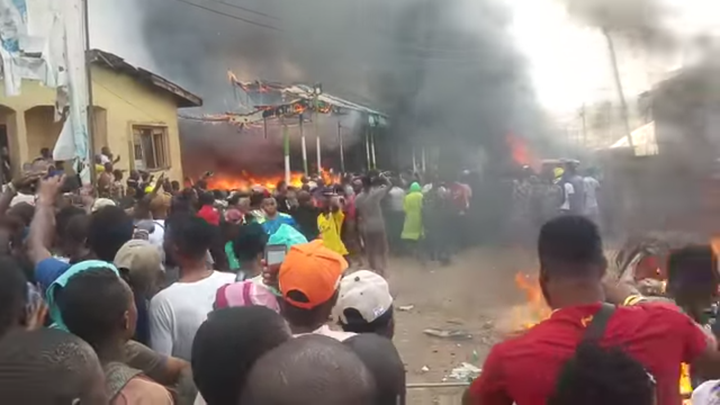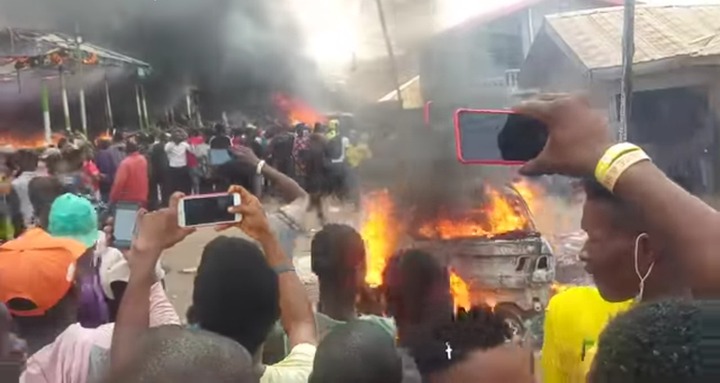 Remains of his church.
"Everyone in Akure knew that he was burrying his father the day he was buried because so many Nollywood stars came to witness the occasion. Many kings also attended."
"Prophet Babatunde is fetish. He is found of taking people's glory." These were the words of Mummy Precious, a woman whose husband is one of the customers of Prophet Babatunde Alfa, who is said to have allegedly killed and buried baby Gold, a one year old boy who is a child of one of his members, under his church altar.
The woman who because of security reasons pleaded to be addressed by the name of her first child, told us today all she knew about the alleged Prophet.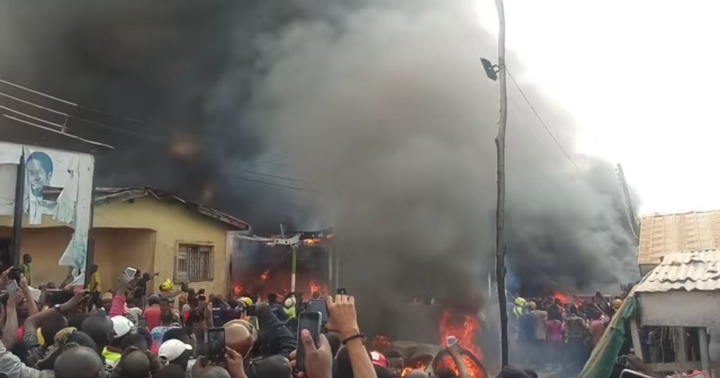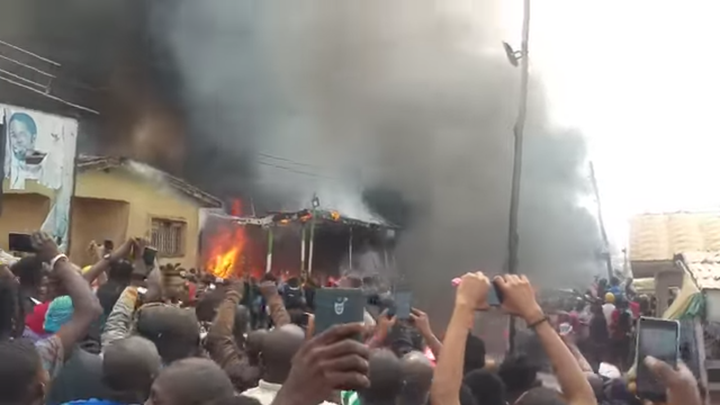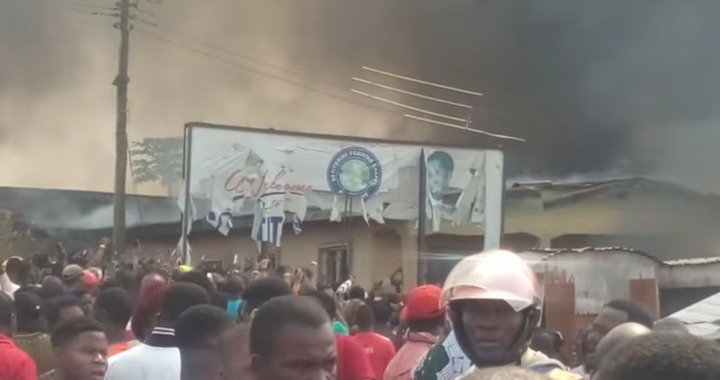 Remains of his church.
"He pretends to be a product of Prophet Ayo Babalola and Prophet Obadare but, he is fetish. I told my husband not to attend his father's burial. I warned him because I know something evil is going to happen to him soon."
"He us a wicked soul, if not, how can he kept the child while his parents were looking for him only to go ahead and bury him later. That's pure murder and wickedness."
Baby Gold had been missing since November 10, 2019 when Mrs Modupe Kolawole, mother of the unfortunate boy dropped at the creche section of the Church, only to be declared missing after the church's service.
Sotitobire Church, located at the Oshinle Quarters in Akure, the Ondo state capital has been under heavy police surveillance since the incident happened over a month ago before this discovery. About 4 days ago, prophet Babatunde was whisked away to police headquarters in Abuja for interrogation before this monumental discovery.
In anger, irrate youths in Akure has set the church sitting on about one acre of land ablaze! Burning all equipments, furniture, cars and other properties in and around the church's premises.
I bless God to be able to see this development in my lifetime, where people will revolt against evil. One by one, God will be bringing them down